Question
Atualizado em Pergunta sobre Inglês (EUA)
Mostra-me frases de exemplo com i wann use "though" when i make a conversation
do you guys use but and though together?
or just though.
"though"can be used instead of "but"? .Diz-me o máximo de expressões diárias possíveis. but and though can be used in place of each other. They both serve the same purpose. For example;
1.I saw him though i dont think he saw me.
2. I saw him but I dont think he saw me.
The meaning of the sentence doesnt change. However they arent used together. Hope this helps. thanks!
what about" thou. "
Americans use the abbreviation "thou" at the end of their sentences.
is it right sentence?
ex) but i've never seen it thou.
can these "but" and" thou" be used together in one sentence.? thou is though but in shortened form. Take how in Korean you'd say 낼 (nael) instead of 내일 (naeil). Its not proper english but its usage is the same as though. Moreover you can't use it with but at the same time.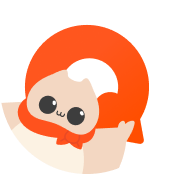 [Notícias] Ei você! Aquele que está aprendendo um idioma!
Você sabe como melhorar suas habilidades no idioma❓ Tudo o que você precisa fazer é ter sua escrita corrigida por um falante nativo!
Com a HiNative, você pode ter sua escrita corrigida por falantes nativos gratuitamente ✍️✨.
Registar